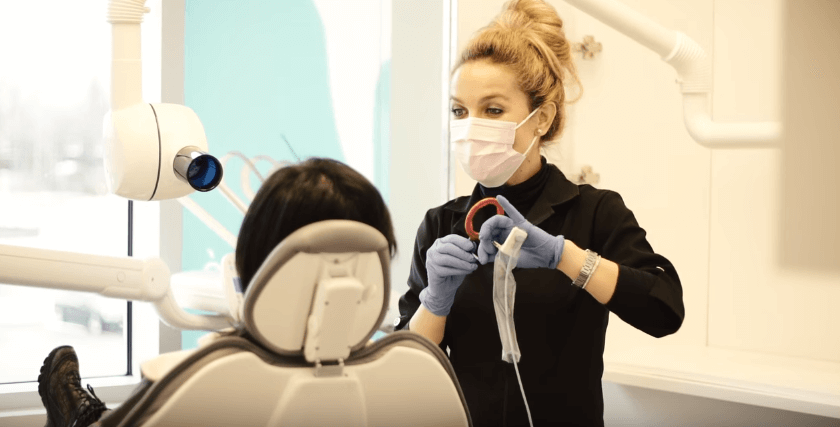 One of the best things you can do before seeing your family dentist in Prince George is to prepare a list of pertinent questions, to get the most out of your visit.
It's true that most people dread their dental visits, but this doesn't have to be the case. In fact, the visits should be something to look forward to, because they are valuable.
If you are one of those who find it unpleasant to go for a dental appointment, then it's high time that you reconsidered your dentist. Try finding one that's friendly, experienced and uses advanced techniques to ensure you don't feel pain. This will help you overcome the anxiety.
Here are five questions that you can ask your family dentist in Prince George to learn and also determine whether they are a good fit for you or not.
Can you assist me to overcome my dental anxiety?
Statistics show that about 60% of the population feels anxious about dental appointments. So, if it's any consolation, you are not alone. Be sure to bring this question up during your exam. A good dentist will gladly help you overcome dental anxiety. For instance, you'll feel more at ease if they explained the entire process, listened to your concerns and answered any questions you have. It's also relaxing if the facility uses state-of-the-art equipment and advanced treatment methods to ensure your comfort.
When should I come for a check-up?
Dental health varies from one individual to the next, however, the American Dental Association advice adults to get their dental checks twice every year, even if they don't experience any dental issue. The bi-annual check-ups allow you to get your teeth cleaned by a professional and also checked for any potential problem.
How can I improve my dental health?
During your appointment, your family dentist will identify and explain any current issues as well as areas of future concerns. Pay attention to what he or she says and leverage the opportunity to ask follow-up questions like:
Am I flossing and brushing correctly?
Can you show me the right way to floss and brush?
I'm I using the right dental tools?
Is there any tooth I need to watch keenly?
How do my gums look?
Don't forget to mention any issue (including abnormalities, sensitivity, or pain) you're experiencing – irrespective of the magnitude.
Is there anything I need to discuss with my primary caregiver?
Body health problems start by showing symptoms in the mouth. For instance, particular changes in your mouth could be symptoms of conditions like vitamin deficiencies, diabetes, or osteoporosis. Besides, research shows common dental problems like gum disease can result in stroke heart disease among other issues. Your dental appointment is a good time to ask if there are concerns you should discuss with your family doctor too.
How do I practice good oral hygiene at home?
It's essential that you brush and floss your teeth every day. However, some practices can also help you achieve good oral health, like:
Avoiding tobacco in any form
Eating a balanced diet – like leafy greens, whole fruit and protein
Minimising the intake of snacks – sticky, sugary and acidic food
Using products that contain fluoride